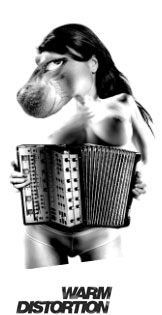 Greetings from Barcelona! Everything on this tour has been insane and the responses have been great! So thanks if you happened to come out. For the next few weeks I have some downtime and decided to go around the beaches asking if people want massages. Or more. Anyways, onto the reason I'm making a post….
Julius Kammerl just sent an e-mail informing me that he has just released his plug-ins to the public for the outrageous price of free. They have previously only been available for select artists including members of Funkstorung. I've been waiting (pestering him) for months for these to finally be released and even though I have tinkered around with them for about a day, I can say that they'll make it in the heavy rotation of plugs I'll use.
First and foremost I must compliment Klaus Kaske on his artwork for all the plugs. Anything that promotes some sort of bizarre bestiality is fair game in my book. There are five plugs and the names are extremely vague: The Slicer, The Scratcher, The Pitcher, The Looper, The Warm Distortion. Should you have questions about the functions of the plugs, there is a nifty readme that explains it in very basic and useful terms.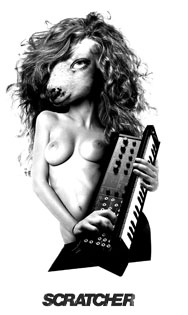 These plugs seem to be an intelligent, high quality and more functional reiteration of some of Live's already existing plugs. Strangely I'm drawn to The Warm distortion and The Pitcher because of it's subtle but extremely high attention to detail. The Pitcher exactly what it's supposed to do but opposed to some other pitch benders, this one sounds great! The Looper is an endless stream of inspiration and fun. Hearing the loops slowly circulate through the file can suck you in for hours. I can keep doing these one liners but just download the thing and make your own mind up.
"Michael Fakesch is going to release a dvd with music videos on K7. These plugins are also part of this dvd as a little extra feature. "
Click on the logo below to get to the goods….