One of my favorite companies releases another beautiful sounding plug-in. Incredible price and no iLok, which means I'll be using this everywhere/anytime!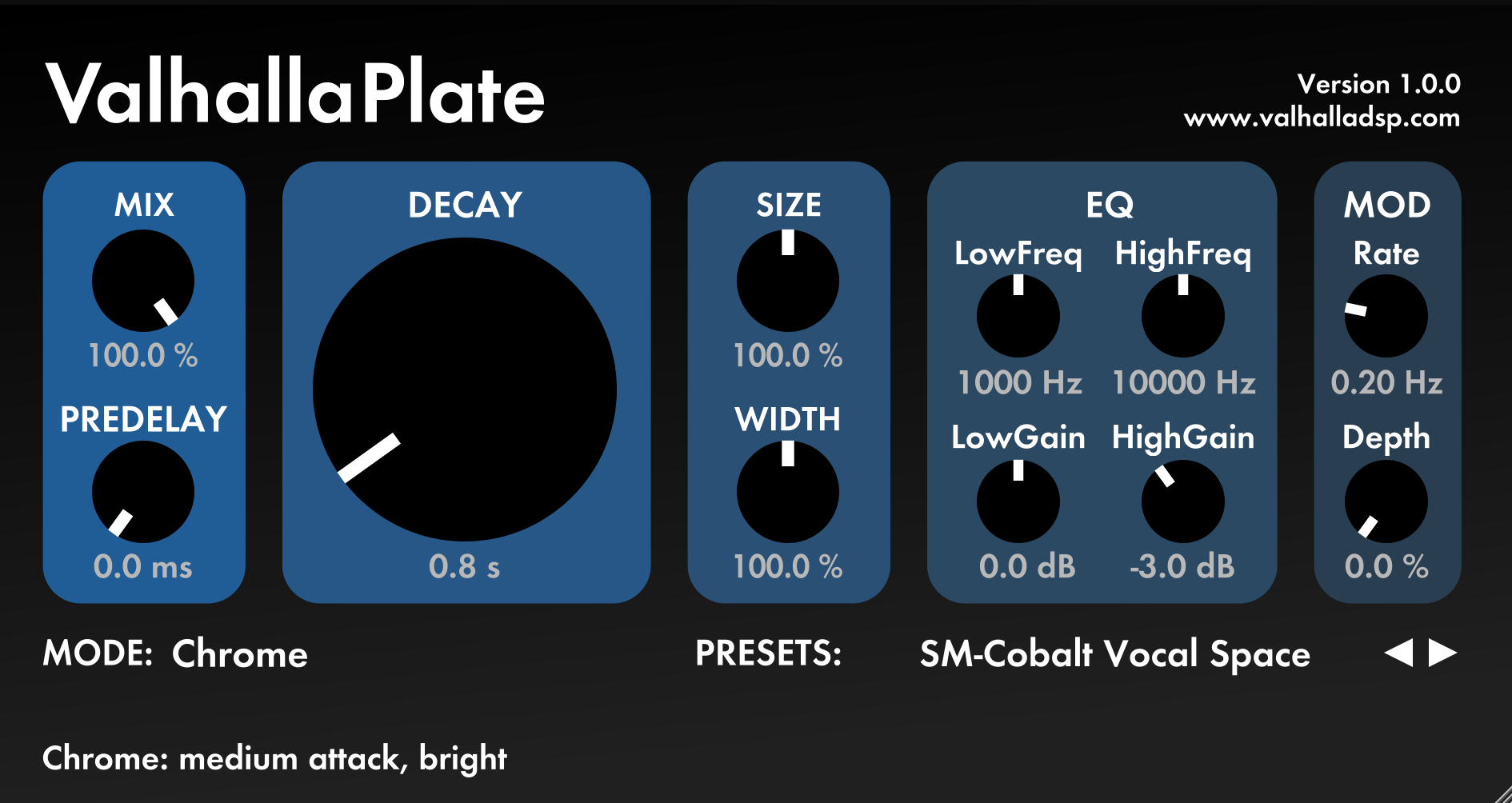 You will ride eternal, shiny and chrome.
ValhallaPlate is our algorithmic take on the classic plate reverberation sound. Seven original algorithms emulate the sound and behavior of real world steel plate reverbs, and take the sound into dimensions that physical plates can't touch.