We're all fans of Madrona Labs' softsynths and why wouldn't an effect unit be any different?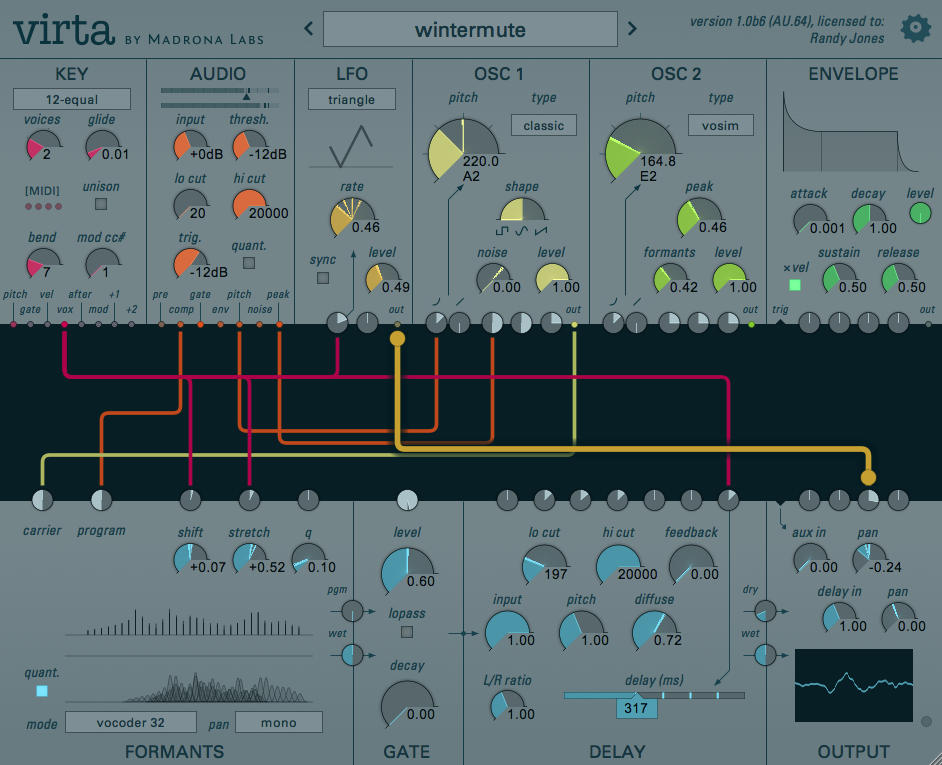 In Virta, sound input is analyzed in real time to generate pitch, noisiness, and brightness signals.
These signals are sent through an easy-to-use patcher module to control other sound modules
including:
• an LFO, synchronizable to host tempo
• two oscillators, operable in either classic waveshaping or vosim (vocal synthesis) modes
• a formants module with four different types of vocoder
• a pitch-shifter / delay with analog-modelled saturation
• an envelope, gate, and two pannable outputs with limiter
Virta is a MIDI or OSC-controllable effect that runs in the effects chain of any digital audio workstation
(DAW) on Mac OS or Windows. Virta is designed around vocal analysis, but the input doesn't have to
be vocals. Other instrument sounds can work well, and even putting drums in can result in strange
new melodic loops.
– $89, available March 28th, 2016