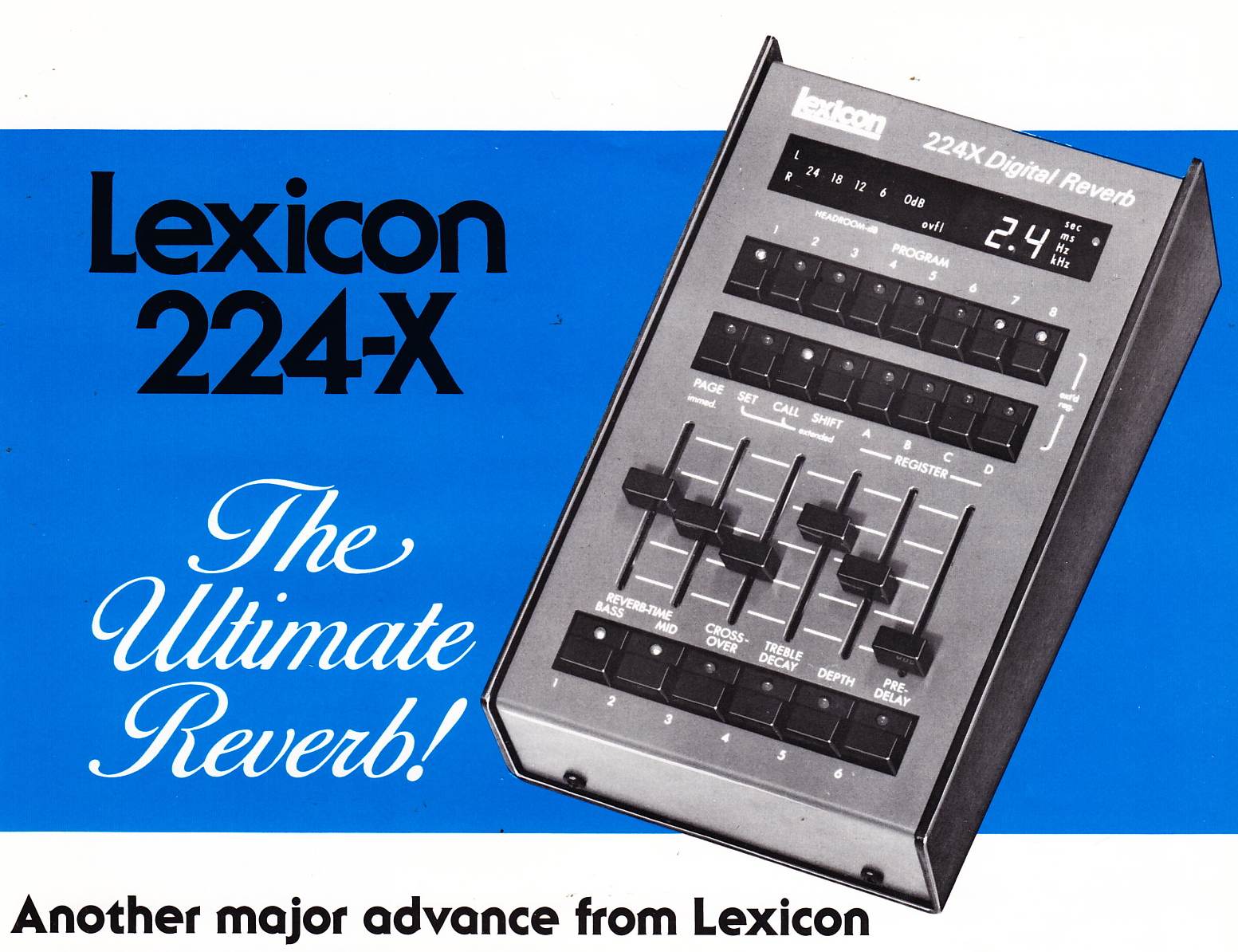 From the moment it was unleashed on the audio industry in 1978, the original Lexicon 224 Digital Reverb — with its tactile, slider-based controller and famously lush reverb tail — almost single-handedly defined the sound of an entire era, and remains one of the most popular and influential digital reverb units of all time.
The result of UA's acclaimed modeling expertise, the Lexicon 224 plug-in for UAD-2 precisely captures all eight reverb programs available in original 224 firmware version 4.4, including every tunable parameter, with unique fader-style controls — inviting easy experimentation and sonic exploration. In UA's exhaustive modeling tradition, the Lexicon 224 emulation also incorporates the original unit's input transformers and early AD/DA converters — nailing the entire signal path right down to the last detail.
Universal Audio also has a great article on the topic of Reverb that goes into a little more detail of classic reverbs like the 224.